Last Updated on January 27, 2023 by admin
The Best of Brookside Kansas City
Founded in 1919, Brookside Kansas City has come to flourish through a luxurious embrace of history, community, and art. Brookside is Kansas City's "first suburban shopping area" created before the County Club Plaza and provides a comfortable, local experience within the hustle and bustle of greater Kansas City.
Visitors get treated as "Honorary Neighbors," and the community's personality ranges from "eclectic to elegant" and "casual to upscale." Everything about Brookside emphasizes its love for locals, and in Brookside, there is a place for everyone. We provide Brookside Kansas City Restaurants, Brookside Kansas City Shops, and Brookside KC Attractions.
Brookside Kansas City

Restaurants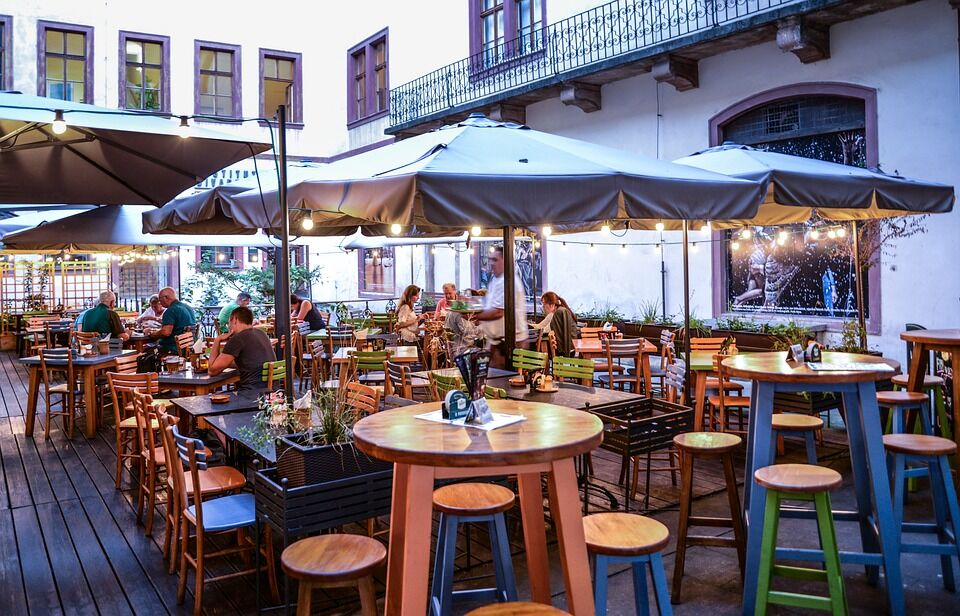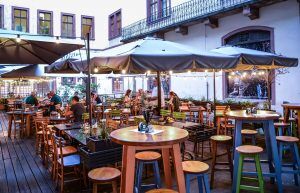 With comfort food, Italian cuisines, brunch places, European eateries, pastries, fowl foods, Authentic Mexican, Pakistani, Pizza, American, and French Bistros, Brookside's list Kansas City Restaurants is as diverse as it is long.
While different in the foods they serve, the restaurants in Brookside treat their customers similarly through their casual atmosphere. This relaxed atmosphere has a variety of styles depending on the restaurant, and visitors can enjoy environments that are casually upscale, romantic, homey, sophisticated, family-friendly, "low-key watering hole"-ish, serene, and contemporary.
Mostly, whatever food mood you are in, Brookside can provide. Also, check out our list of the best Taco Tuesdays in Kansas City.
#1 – Red Door Woodfired Grill
6324 Brookside Plaza, Kansas City, MO 64113 – Website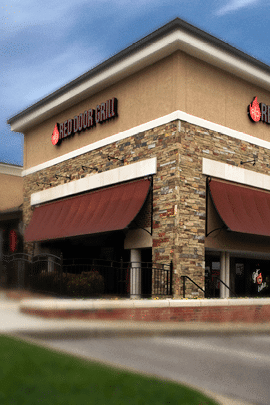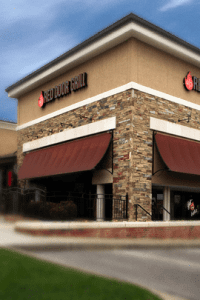 Our first Brookside Kansas City Restaurant is Red Door Woodfire Grill. If you are looking for brunch, Red Door Woodfired Grill is the restaurant for you.
Founded in the Kansas City area, Red Door still provides you with Brookside's local feel despite locations in Liberty, Overland Park, and Leawood. Red Door offers brunch Saturday and Sunday from 10:00 AM to 2:00 PM and has the traditional biscuits and gravy, pancakes, eggs and bacon, chicken and waffles, and throws in various beignets.
Also, Red Door offers mimosas and a fun "Sunday Bloody Sunday," which, contrary to the name, is served on Saturday. Even though the eatery offers upscale food, the attire is casual, so guests looking for high-end foods in their leisurewear are more than welcome here. Outside of brunch, Red Door serves upscale American food from their wood fires at a reasonable price and offers a reward club for regulars ("pyromaniacs").
---
#2 – Jalapeno's
6318 Brookside Plaza, Kansas City, MO 64113 | Website
Jalapenos is the place for Mexican cuisine in Brookside. Jalapenos is locally and family-owned, and it shows. Their dishes are prepared daily with local ingredients, and with it being locally owned, the staff is friendly.
Jalapeno follows the local restaurants' status quo by providing guests a casual, laid-back atmosphere and a family-friendly environment. Jalapenos has specials for every day of the week, so it is a cost-effective choice. The specials range from lower-priced tacos, fajitas, enchiladas, and meals, to $1 off glass margaritas and up to $3.50 off margarita pitchers depending on the day. Also, check out our list of the best queso in Kansas City.
---
#3 – Bella Napoli
6229 Brookside Blvd, Kansas City, MO 64113 | Website
If Italian is your weakness, Bella Napoli in Brookside is the place for you. They Consider their customer's families and are a staple to the community that has been around for 19 years. While a casual eatery provides a family-friendly environment with an "old-world-style."
This restaurant offers an "on-site deli/market," and unlike most Italian restaurants, it has gluten-free options. They are also the place to go if you have a sweet tooth. Bella Napoli's tiramisu claimed "hit[s] the spot" and the other desserts offered are "so
---
#4 – Sayachi
6322 Brookside Plaza, Kansas City, MO 64113 – Website
If you are looking for a new, unique, and exciting taste in Brookside, you should visit Sayachi. Sayachi was founded in 2019 and is a combination of Asian Technique, seafood, and Mexican cuisine. The restaurant embodies the essence of Brookside by cherishing and building upon history.
Sayachi is dedicated to owner Carlos' wife's heritage as a native of Okinawa, Japan. Sayachi is a casual eatery and offers sushi and entrees reasonably priced in a unique, hand-designed environment. Furthermore, one person described the food as the "[b]est seafood I've had in KC," while others remark that the sushi as "fresh," "excellent," "remarkably good." Last on our list of Brookside Kansas City Restaurants.
Brookside Kansas City

Shops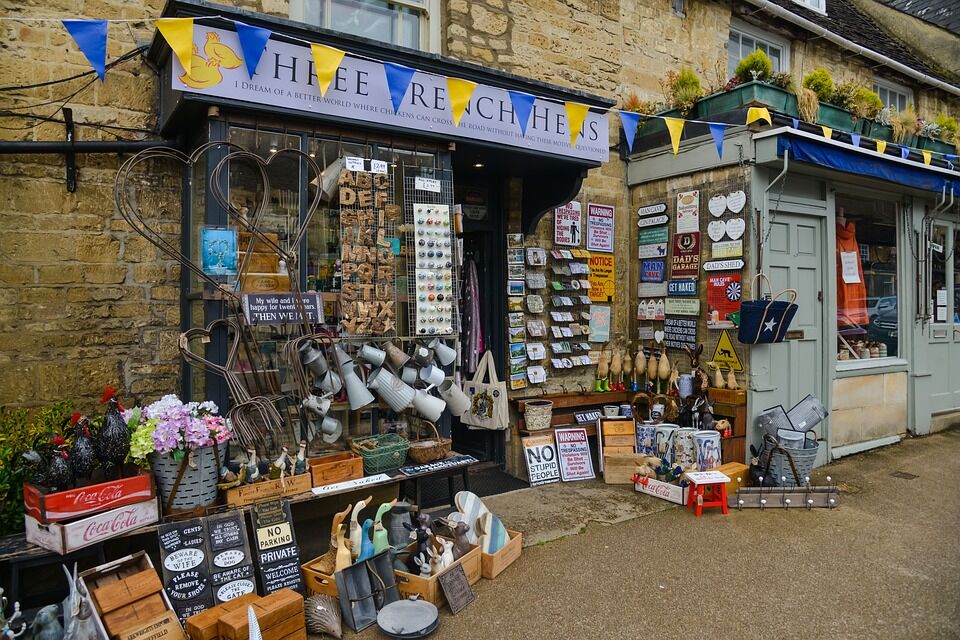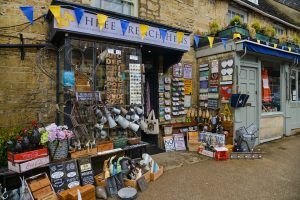 Next, our list of Brookside Kansas City Shops. To start, the decision to create a suburban shopping area in Brookside, Kansas City, came before World War One.
Brookside shops got designed to serve the automobile set. Furthermore, They contain grocery and drug stores, medical offices, and even a unique community center, as well as the first south-side police and fire stations."
From then, Brookside flourished and now has "over 80 shops, restaurants, and offices" ranging from candle shops, spice shops, women's clothing boutiques, toy stores, general stores, and stores only about "STUFF." Also, the first suburban shopping area had grown and become more modern, but still keeps the "original neighborhood charm and architecture" from when it got built. Also, check out our list of the best museums in Kansas City.
#1 – New Dime Store
314 W 63rd St, Kansas City, MO 64113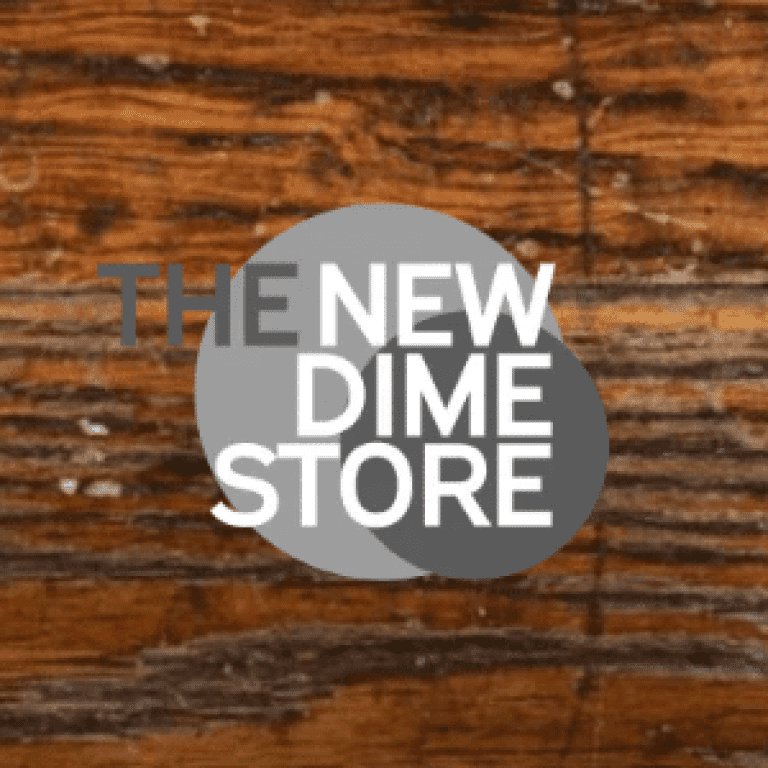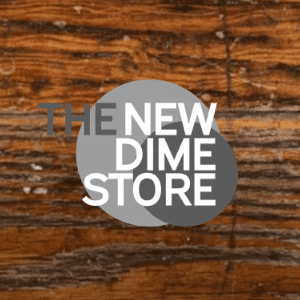 If you are shopping in Brookside, a visit to the New Dime Store is a must. Founded in 1939, the New Dime Store is a historic landmark to the community and serves its "day-to-day needs."
Sticking with Brookside's overall theme, the New Dime Store advocates for local shopping and offers a range of home décor, children's items, gift creating supplies, crafts, home essentials, and health and beauty products.
This range of service gives New Dime has the feel of a historic general store, but with its new "spice" and its "own offbeat charisma," the New Dime Store is "beautiful chaos." Furthermore, they market the customer feel like they are in a modern boutique—one of our favorite Brookside, Kansas City Shops.
---
#2 – Brookside Toy and Science
330 W 63rd St, Kansas City, MO 64113 | Website
If you are looking for a place to take the kiddos, turn to Brookside Toy and Science, founded in 1964, Brookside Toy and Science offers a range of classic and modern toys, games, collectibles, and science kits. Brookside Toy and Science will wake up the child in any adult. It is heaven on Earth for a young one.
Like Brookside as a whole, Brookside Toy and Science has something for every child and embraces its customers with neighborly kindness.
---
#3 – Candlemakers
6231 Brookside Plaza, Kansas City, MO 64113 | Website
Noted as one of Kansas City's "best-kept secrets," 5B&Co. Candlemakers is a must on a Brookside visit. 5B&Co. Candlemakers handmake each of their candles using only the best oils and create their scents.
Since the candlemakers create their scents, any candle purchased at 5B&Co. is guaranteed to be a one of a kind, Kansas City original.
Keeping with the Brookside way, 5B&Co. offers special service to customers who keep their candle containers and will refill the empty container for $2 an ounce. 5B&Co. Furthermore, they offer the community the luxuries of quality candles while also encouraging and rewarding the community for reducing, reusing, and recycling.
Brookside Kansas City

Attractions
Brookside is the person everyone wants to know because they host all the social events. Brookside's Attractions are far from lacking, whether it be the Art Annual, St. Patrick's Day Parades, Small Business Celebrations, Holiday Season Openers, Trick or Treat Streets, etc.
Whatever season you are visiting, Brookside will more than likely have an open-to-the-public event going on to welcome you. Because Brookside cherishes shopping local, all the events get sponsors from local businesses. Guests can enjoy the free events and get a taste of what it is like to be a part of the Brookside community.
#1 – Art Annual
The Art Annual seems to be by far the biggest event Brookside holds. The Art Annual weekend is when Brookside "becomes the center of the Midwest art community" and offers a place for artists and art lovers to congregate.
Typically hosted in May, the Art Annual kicks off summertime and provides a weekend full of family-friendly activities. Lastly, over 180 of the top artists from around the country contribute to the outdoor art show, which highlights Brookside each year.
---
#2 – Holiday Season Opener
The Holiday Season Opener gets held in mid-November. It breaks Brookside into holiday cheer. Holiday Season Opener provides opportunities for its guest to get a head start on holiday specials.
It is also a good way to experience the spirit of the holidays before the cold. Furthermore, the Holiday Season Opener kicks off on the Thursday of the weekend.
It starts with a tree-lighting ceremony; then, the holiday cheer goes through the weekend. Also, the event is family-friendly and focuses on all local shops and restaurants. Like with Brookside, there is a place for everyone at the Holiday Season Opener.